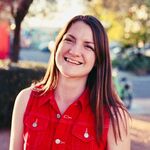 Katie Sutton - Maid of Honor/Sister
One day I was chillin' on the couch minding my own business, expressing my creativity with some crayolas, and then BAM. She plops down right into my lap. Doesn't even ask me if she can join my spot, but just comes outta nowhere, no warning. A camcorder suddenly jammed its way into our space. I looked at her small head and scrunchy eyelids. My new baby sister Megan. "Yea," I thought to myself. "She's gonna be way better than a babydoll.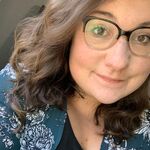 Erica Emch - Bridesmaid
Megan and I have been best friends since I could remember. She's somebody that won't judge me for my crafts (which aren't always great), Or not very funny jokes (which are always hilarious) She's someone I can always trust on and I can not wait to continue life with her by my side. With love- America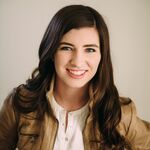 Morgan McCall - Bridesmaid
Megan and Morgan have had their names and likenesses confused for the other since they became friends 3 years ago at GCU in the theatre department. They realized while working on a show that both of them were friendless and decided to join forces in their first semester. Since then, they have had many sleepovers, cry sessions, road trips, and feasts. Along the way, they did make other friends and truly took the program by storm. Morgan would like to let everyone know that she was instrumental in convincing Megan to pursue "that Dylan guy you like so much," so she's happy to have brought you all together.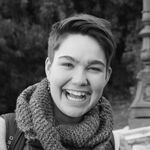 Rachelle Dart - Bridesmaid
To tell you how Megan and I met, we'll have to go down a rabbit hole! We have been sisters, enemies, heroes, conspirators, rebels, and the same person. In living rooms, churches, conference halls, college theatres, and national festivals; we have been to space, weird restaurants, the Elizabethan court, a Siberian gulag and fairytale castles. To know Megan, has been to know kindness, laughter and compassion, because I have known her, I have been changed for the better, I have been changed for good.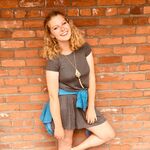 Karrissa May - Bridesmaid
Twas a hot day in late August when I first laid eyes on the wondrous creature known as Megan Sutton, the Sut for what the biker gang called her. I was just stepping into an unnecessarily dark alley when I was jumped from behind. Megan was right there with her knujmchucks and we've been best friends ever since. Well she didn't invite me, so I just crashed but friends nevertheless!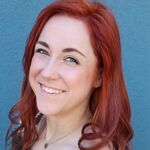 McKenna Kollman - Bridesmaid
McKenna met Megan in 2014 and thought she was kinda cool, but that was mostly because Megan could do the perfect grumpy cat face. Then later on, McKenna tried to sound cool by saying that her face was broken by a golf ball but Megan had to one-up that and say that her face had been broken by a tree. I guess it worked out though because eventually the two ended up being roommates in college and doing headstands at 1am for no reason. Who would've guessed.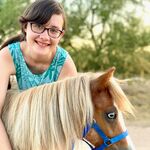 Cailynn Mayo - Bridesmaid/Sister
How did we meet you ask? Well...... We met when I was in a theatre production and she was doing my hair and makeup. She tortured me with hair gel and hair spray for two whole weeks, but it's okay, I got her back by stealing her phone and taking tons of pictures. Then I forgot about her until her and my brother started dating. Now we are friends again.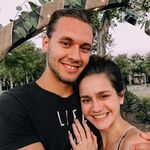 Jaedon Mayo - Best Man/Brother
I think I've always known Dylan, you know, cause he's my older brother. Growing up we've always done everything together and he's (almost) always been there for me. Now that we're grown and starting new chapters of our lives, things are changing, but our friendship will always be a constant.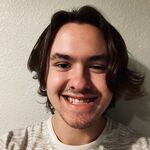 Nathan Mayo - Groomsman/Brother
The day I first met Dylan is one that I will never remember. You probably thought I meant to say "a day that I will never forget", but since I was just a baby it's kind of hard for me to remember the details. Since then we've had a many an adventure and our fair share of annoyance, but brotherhood is something that'll last forever.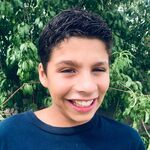 Joshua Mayo - Groomsman/Brother
Dylan is my oldest brother and I'm his youngest brother. We have bonded over our love of spicy hot sauce, sports, the Broncos, Madden and fishing trips.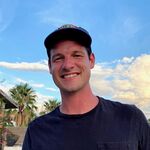 TJ Sutton - Groomsman/Brother
I met Dylan because of Megan. If she didn't know him, there's literally no way I would know who he was because he basically lives half-way to California. So if he didn't decide to start dating my sister, I would have probably never met him and I think that's a shame. He seems nice.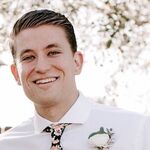 Kevin Rosendale - Groomsman
I first met Dylan when I was a Sophomore in college. Dylan and I grew close with common interests in our faith, sports, and culture. Over the years our friendship grew into a brotherhood with many days of YouTube videos and Taco Bell. Our digestive systems hate us, yet they've grown strong. A bond that cannot be easily broken.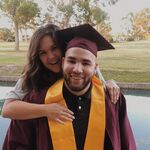 Jordan Unterburger - Groomsman
I met Dylan my freshman year at ASU. We both liked rap, football, black people and all kinds of spicy food so naturally we were great friends right away. What started as a surface level friendship, quickly turned into a brotherhood through deep spiritual and emotional conversations. Dylan is one of the most sensitive, intelligent, down to earth guys I've ever met. And if he wasn't a real-life farmer I would have sworn we were brothers.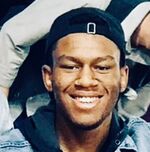 Rome Thomas - Groomsman
Listen! I've known this man for a while and all I can say is God has blessed me with someone who has been more than a friend and in some ways a brother. Together we've done some questionable things to our health like skateboarding and Taco Bell trips at midnight, but despite what our bodies think, these kinds of friendships are the best.